The Most Incredible Article About All Kind Of Floors You'll Ever Read!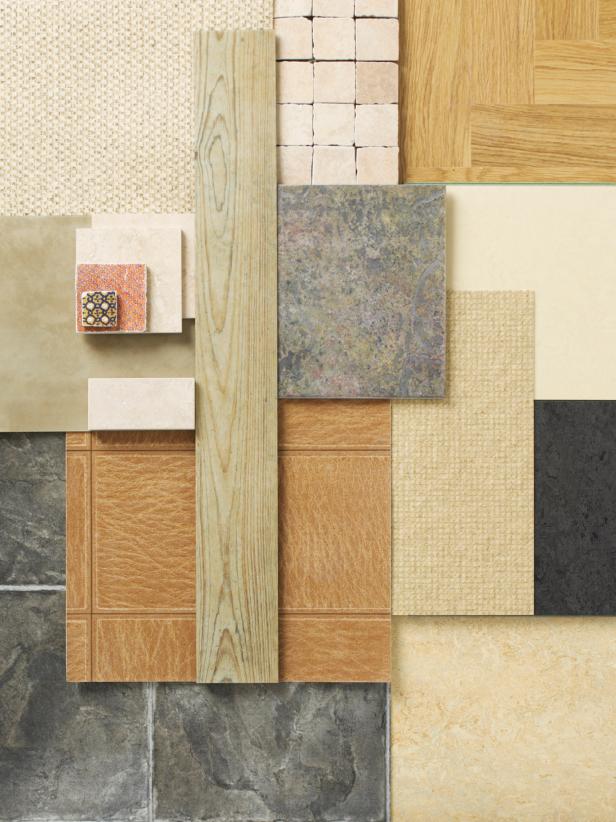 Congratulations on buying your new lovely home. It is a thrilling time full of many possibilities and potential, both in the interior design and in the future events.
Identifying the "interior-design" of the new home includes many aspects; however, the flooring is the foundation of almost everything in the design. This is vital that you invest some time determining which flooring will be best for the home.
You Should Know The Flooring Options First!
To assist you to do a comparison of the most famous sorts of flooring, I have compiled important information of 6 kinds of the flooring materials.
If you know the flooring options available, then you can easily make the right choice and boost the beauty of your home. Keep reading. Here's a short instructional video on the types of floors you can choose.
Ceramic Tile Floor:
Ceramic tile, basically, is a blend of minerals and clay molded as well as baked in the kiln. The kinds of ceramic tiles include terra-cotta, porcelain, quarry, and glazed ceramic.
The porcelain tile originates from "finer-clay" which is usually baked at higher temperature, which makes it water-resistant and extra durable.
Solid hardwood floor contains varieties from exotic tiger wood to standard oak. Plank sizes are 2 to 5″, and the thickness may be around 3/4″. Solid hardwood is usually sanded as well as refinished several times and frequently contributes to the value of a home.
Known as resilient flooring due to its softness, the vinyl includes a protective "top-coat" over an imprinted layer of the vinyl on backing. You will find 2 types of the vinyl: fiber-glass vinyl or common "feltback" vinyl, which installs with no adhesive.
Linoleum products include cork powder or wood, pigments, resins, and some other materials mixed with the linseed oil. However, this blend is pressed on the jute backing. At the same time, the material is cured for 2 to 3 weeks before this can be delivered for installation.
Laminate includes a picture of a particular material, for example, stone or wood, layered between the protective clear coating on the top and the dense "fiber-board" on bottom. This usually has a "flying" installation wherein pieces fit with each other in grooves as well as do not have to be pinned together.
An organic material comprising the "ground-bark" of cork "oak-tree", cork is usually molded, cut, baked, and colored to create planks and tiles.
The airy framework of the cork flooring will cause it to reduce sound naturally, maintain heat, and digest shock from prolonged standing time, for example when you are at range when cooking.
Steps To Help You Make Decision Smartly!
The flooring will last for many years, but a few options may just be short-term. If a less expensive, temporary solution tends to work for now and you practice appropriate financial planning, then you will have the ability to redo the floors with an alternative flooring option in the future. It is not probably the most affordable choice on the whole, but it's not out of the world of possibility.
You Should Consider The Budget:
Regardless of how smart an investment this may seem, the hardwood floor may simply not be within your budget. If this costs a lot that you start looking at the new floor daily asking "how can I afford it?"
What is the point? You will find many expenses which come with new home. Pick a flooring solution which will not break your budget and threat you losing the new home.
Don't Forget Your Personal Choices:
Deciding on the flooring option which you appreciate is the most significant aspect of choosing new flooring. This is an option you will actually need to live happily with as well as see in the home every single day.
However, you may appreciate the concept of "one-flooring" material, yet not wish to see it daily. For instance, you may enjoy the lower price and durability of the laminate flooring, however not be very fond of the "synthetic-flooring" materials. In case you do not love it, then do not buy it.
Considering Your Lifestyle Is A Must:
Every single flooring option includes benefits and drawbacks which benefit some homeowners as well as are usually intolerable to other people. The step to discovering the ideal flooring for your new home will be finding the right option which fits your lifestyle. It will differ from room-to-room; therefore keep it in mind too.
Certain flooring choices work best in a few rooms over the others, and there's no rule which states that you have to choose one flooring alternative for the entire home.
However, if you like shoes on while you're inside, then carpeting can be restricted to the rooms without lots of foot traffic. On the other hand, if you're concerned about "slipping-on" a glass tile or wet ceramic floor, then you may wish to consider stone tiles to get some extra grip.
Conclusion:
Last but not least, regardless of what option you choose, I hope you enjoy your choice without any hesitation, both in quality and beauty and in understanding you took time to find out the best option for flooring in your home.
---
[d1]YouTube Video Added For Readers.